For the first time in the country, the market cap of BSE crossed Rs 200 lakh crore. The Indian stock market continued to rise. ITC stocks were the top gainers on the Bombay Stock Exchange on Thursday with 6.11 percent. SBI, Bajaj Finance, ONGC, Mahindra & Mahindra, ICICI Bank, Bajaj Finserv, NTPC, Ultratech Cement also gained. BSE Power, FMCG, Metal, Bankex, Capital Goods, Industrial, Oil & Gas rose by 2.56 percent while BSE's Telecom, Consumer Durables, and IT index closed in the red zone. The BSE mid-cap and small-cap stocks rose by 1.5 percent.
For the first time in the country, the market cap of listed companies has exceeded the GDP of the Indian economy. The country's GDP for the year 2021-22 is estimated at Rs 194.85 lakh crore. On Wednesday, the market cap of listed companies stood at Rs 198.43 crore.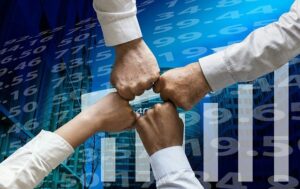 Global markets fell on Thursday. While Indian stock markets were at a new all-time high. Eight Nifty stocks including ITC, SBI, Bajaj Finserv are at 52-week highs. For the first time in Nifty Bank history, the Nifty jumped 586 points to cross the 35,000 level. ITC stocks surged 13 percent after the budget. SBI's December quarter results came as a surprise as stocks rose 6 percent. Shares of Future Group took a lower circuit after the ban on Kishore Biyani.
There is a steady flow of foreign investment in the domestic market. There was no new tax in the budget and there was a lot of excitement in the market. BSE market cap has doubled in 6 years.