Dycm Nitin Patel statement Holi dhuleti festival Gujarat: The state is getting important news regarding the celebration of Dhuleti. Concessions have been granted for the Holi ritual. Dhuleti celebrations have been banned in the wake of increasing cases of the corona. Explaining this, Deputy Chief Minister Nitin Patel said that a decision has been taken in the meeting chaired by the Chief Minister regarding Holi-Dhuleti. Religiously only Holi burning will be allowed on the day of Holi. A limited number of people are allowed to gather for the Holi Dahan of the religious festival.
Nitin Patel said that there would be no permission for crowding in Holi celebrations, painting in the dust, and pouring water. Holi-Dhuleti small and big or public Rangotsav program will not be allowed. "I am confident that the citizens of the state are aware that no one will play Holi without the transition to Corona," he added.
If the transition had spread from the election, the cases would not have increased across the country: DyCM
Dycm Nitin Patel statement holi dhuleti festival Gujarat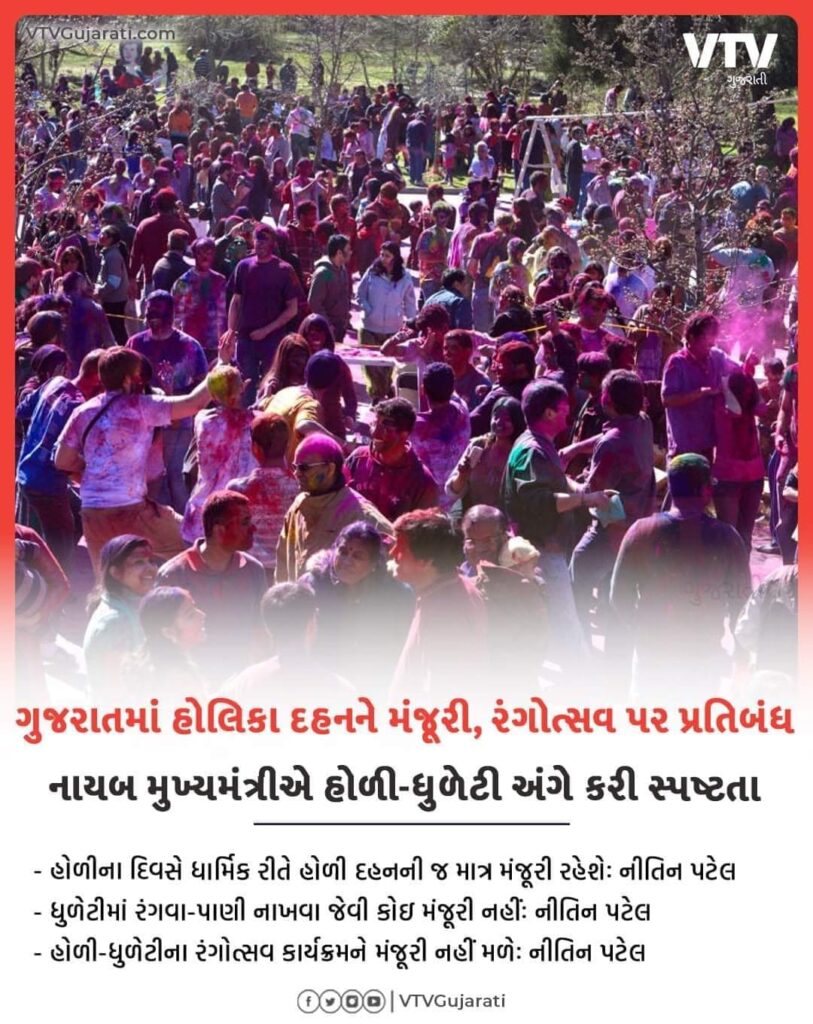 Talking about Corona's case, he said that Corona's case is increasing all over the country. Patients who are not facing serious cases like before are undergoing treatment at home. But he has appealed to all to be vigilant.