GSEB HMAT Exam & Recruitment 2021: Gujarat Secondary and Higher Secondary Education Board have released notification for Head Masters Aptitude Test (HMAT) examination.
---
From, District Primary Education Officer, District Education Committee (All), Govt. Officer, Town Education Committee (All). Subject: – Regarding sending information of vacancies of Vidyashayak (Std. 1 to 8 and Std. 6 to 8 – Gujarati Medium), to inform the research of the above subject that vacancies of teachers of Std. 1 to 8 and Std. 6 to 8 Subject wise information of vacancies for teachers working on 18/06/2021 should be prepared in the attached forms 1, 2 and 3 keeping in view the teachers working in this position as well as to this office on 3/06/2021 by 3:00 pm. Please send a copy in Shruti font (do not send PDF and JPEG) to the e-mail address given below and post a copy. This information should be sought in the context of the forthcoming recruitment process.
GSEB HMAT Exam & Recruitment 2021 Related Circular
The Gujarat Smart Education App helps the students to secure more marks who are studying in SSC and 11 & 12 Science & Commerce Stream in GSEB. This gseb app covers both English and Gujarati Medium GSEB Students along with GSEB Results. In this App, we have tried to give students to improve their educational knowledge. By using this App, Students can improve their educational knowledge and secure more marks in their final examinations.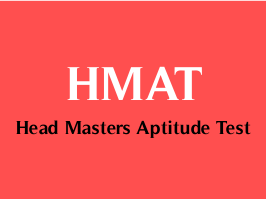 Currently, this App provides MCQs of the textbook, MCQs of the previous year question paper, and MCQs of extra practice and all the subject details of Standard 10 i.e. Maths, Science, Social Science, English, Gujarati, Sanskrit As well as in Standard 11,12 Physics, Chemistry, Biology, and Maths.
In this gseb app, for more practice for students, we are adding questions on regular basis. So the student can study maximum questions answers.
Important Links:
સુધારેલ જાહેરનામું: Click Here
ઓનલાઈન અરજી કરવા અહી ક્લિક કરો
હાલમાં ચાલુ અન્ય સરકારી ભરતી જોવા અહી ક્લિક કરો
The GSEB APP has two modes…
1) Learn Mode: In this mode, students can do the practice different subjects as per their requirement
2) Exam Mode: In Exam Mode the students can select Number of Questions for the GSEB ALL MCQ Question Bank and can do exam practice.