Download COVID-19 Certificate via WhatsApp: MyGov Corona Helpdesk, which is managed by the central government on WhatsApp has come up with a new feature that will allow users to download the COVID 19 vaccine directly from the messaging platform.
જો તમે કોરોના વાયરસ રોગચાળા વચ્ચે વિદેશ જવા માંગતા હો, તો તમારે કોરોના રસીની જરૂર પડશે. આવી સ્થિતિમાં, તમારે આ માટે કોરોના રસી પ્રમાણપત્રની જરૂર છે. તમે અગાઉ આ સર્ટિફિકેટ Cowin પોર્ટલ અને Aarogya Setu App પરથી ડાઉનલોડ કરી શકતા હતા, પરંતુ હવે તમે તેને વોટ્સએપ પરથી પણ ડાઉનલોડ કરી શકો છો. પરંતુ હવે સવાલ એ છે કે તેને વોટ્સએપ પરથી કેવી રીતે ડાઉનલોડ કરી શકાય છે, તો અમે તમારા માટે જવાબ લાવ્યા છીએ. ચાલો જાણીએ કે WhatsApp માંથી કોરોના રસીનું પ્રમાણપત્ર કેવી રીતે ડાઉનલોડ કરવું.
How to Download COVID 19 Vaccine Certificate via WhatsApp
તમારા કોન્ટેક્ટ માં 9013151515 નંબર ઉમેરો. My Gov Corona Helpdesk નામ આપો.
વોટ્સએપ ચાલુ કરી ને આ કોન્ટેક્ટ શોધો.
Download Certificate લખીને મોકલો.
તરત જ તમારા રજીસ્ટર્ડ ‌મોબાઈલમા OTP આવશે.
વોટ્સએપ માં આ OTP આપો.
તમારા મોબાઇલ ‌ઉપર જેટલા મેમ્બર રજીસ્ટર થયા હોય તે‌નુ લિસ્ટ આવશે.
જે સર્ટિફિકેટ જોઈતું ‌હોય તે‌ મેમ્બરનો‌ નંબર મોકલો.
સર્ટિફિકેટ આવી જશે.
👉Whatsapp Helpdesk પર જવા અહી ક્લિક કરો
🎥 કોરોના રસીનું પ્રમાણપત્ર વોટ્સએપ પરથી કેવી રીતે ડાઉનલોડ કરવું તેનો વિડીયો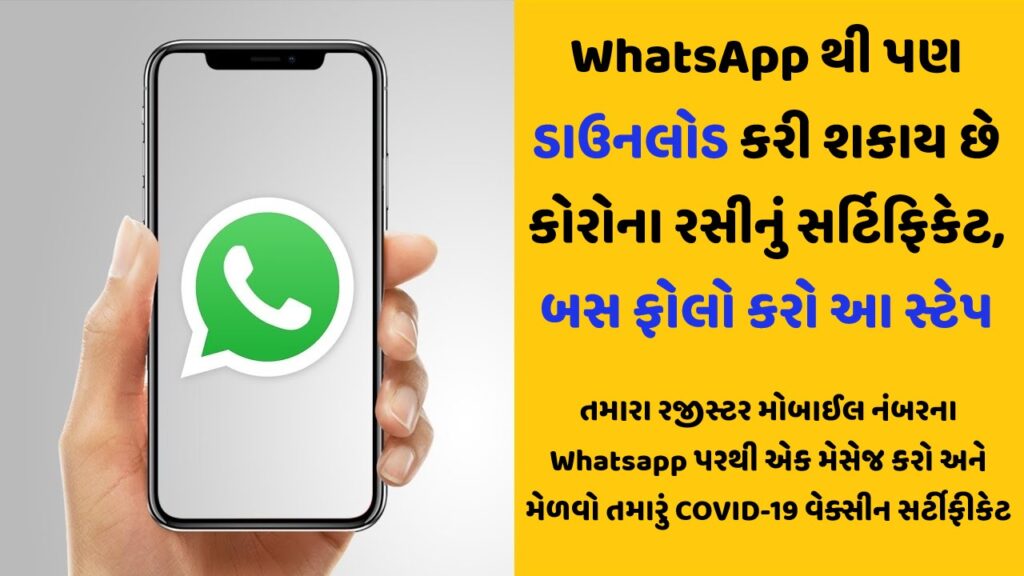 ---
Find nearest COVID-19 vaccine center via WhatsApp
This is a personal health management service for measuring oxygen saturation (SpO2). It would help if you used it with a Bluetooth pulse oximeter. The app allows you to measure blood oxygen saturation (SpO2), pulse rate (PR), and perfusion index (PI) noninvasively; it is free, and you can use the app to display, record, and view your measured data. You can also click any point in the historical trend to learn more about your measurement data and manage your health status.
– Hold the tip of your index finger over the back camera lens of your phone (or heart rate sensor).
Do not press too hard or you will restrict circulation which will result in an inaccurate reading.
– After a second or two, you should see your heart pulse graph.
Keep holding your finger still for five more seconds to compute your heart rate and update the number.
For best results, hold your finger still for 10 seconds to get a stable heart rate.
– Fast and continuous measurement.
– Save the result for access later.
– Real-time pulse graph (PPG).
– Android Wear support: Measure your pulse using the heart rate sensor in your smartwatch.
– Reminder: Automatic reminds you to measure your heartbeat every day.
– Export history to CSV file (paid features).
– Built-in heart rate sensor support for Samsung's devices (Galaxy Note 4/Edge/5/7/8/9 and Galaxy S 5/6/7/8/9/10).
– Google Fit support.
– Free heart rate monitor and tracker app.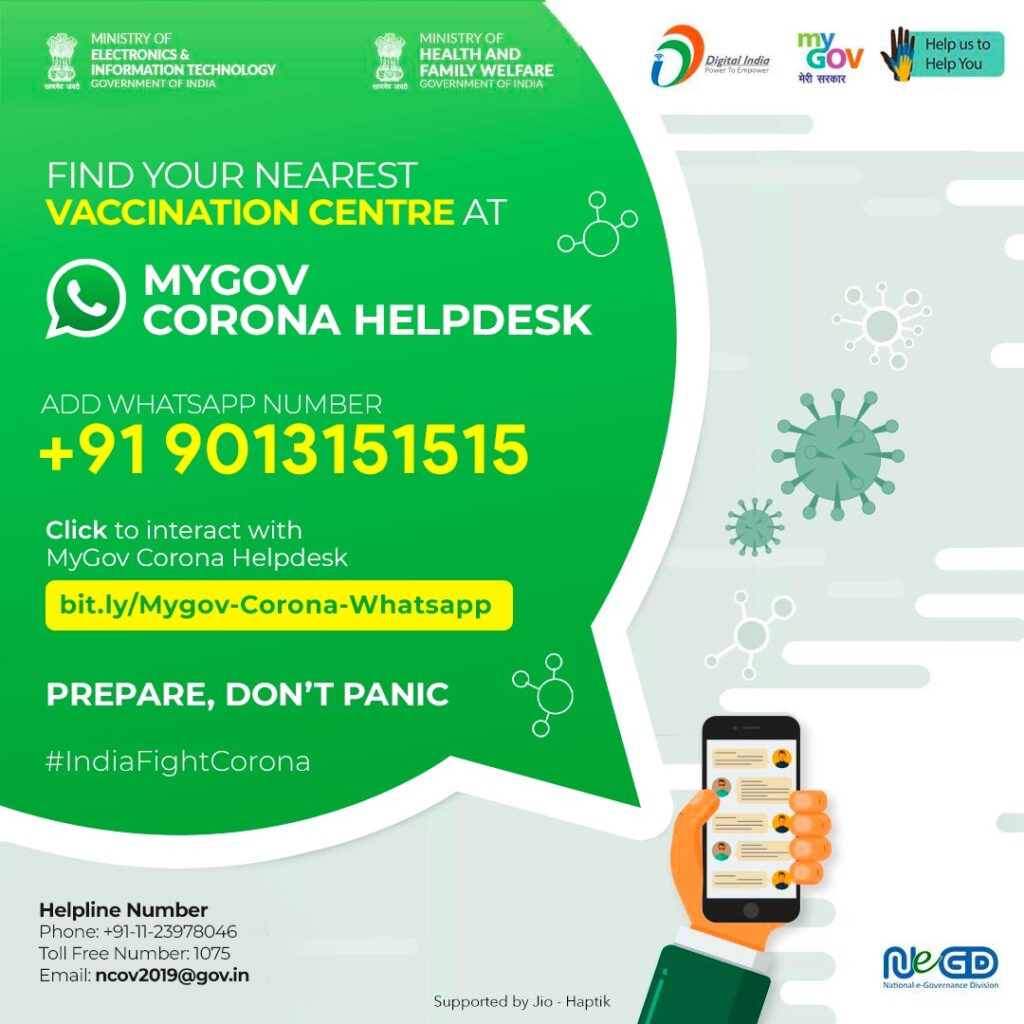 Find nearest COVID-19 vaccine center via WhatsApp
Instant and excellent for monitoring your fitness. Use your smartphone's camera or the dedicated sensor in your smartphone/Android Wear smartwatch, this app can be your heart rate monitor anywhere while being physically active. The Heart Rate Plus app will measure your heartbeat using your smartphone's camera by processing the images of your pulse on your finger! Especially, app will use built-in heart rate sensor on supported devices.
Whatsapp Helpdesk પર જવા અહી ક્લિક કરો
ગુજરાતના સુપ્રસિદ્ધ મંદિરોના Live દર્શન કરવા અહી ક્લિક કરો
– Our app should not be used as a medical device/product, designed for general fitness and wellness purposes only.
Consult your doctor or primary care physician if you require medical purposes.
– Our app is not intended for use in the diagnosis of disease or other conditions, or in the cure, mitigation, treatment, or prevention of disease.
– Our app is not tested/verified accuracy on all supported devices, please use it at your own risk.
– On some devices flash may very hot while the app running, please just place your finger on the camera lens or disable flash in the app's Settings.