PM Modi on Monday launched the National Digital Health Mission with the help of video conferencing. Based on this, every Indian will get a unique digital health ID and a digital health system will be created in the country. But do you know how this health ID is made and what are its benefits? If not here's a new health product just for you!
How to create your health ID
To create a Health ID based on the National Digital Health Mission, go to the official website (healthid.ndhm.gov.in) and then download the ABDM Health Records app from the Google Play Store. You can then create your own ID using a website or app. Apart from this you can go to the nearest government or private hospital and create your own health ID. Whether or not you want to make this card depends on your wishes.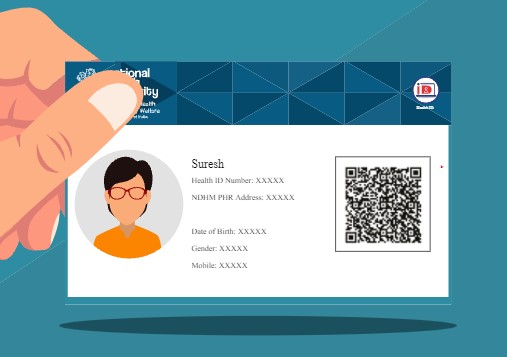 Aadhaar card and mobile number required for Health ID
For this you need to have this card linked to your mobile number along with your Aadhaar card number. The advantage of creating a health ID from an Aadhar card number is that more information is automatically updated on this website based on that Aadhar number. If you don't want to use Aadhaar, you can also create your Health ID using your mobile number.
User ID will have to be created
You will be able to generate a new ID by typing aadhaar card and mobile number on the website or app. Such as RAVI@NDHM. In it NDHM is already seen on the website. Next you have to write your name and think and create an ID. This is followed by a home address and a 14-digit number. If you want to take advantage of a government scheme, you can use this ID in the future.
You can also create more than one ID
You can also create more than one Health ID. If you want to keep any health related information confidential, you can fill in different information on different IDs. However, it is better to have an ID so that all your information stays in one place.