Junagadh District Sahakari Bank Recruitment 2021
---
The Junagadh District Sahakari Bank Ltd Recruitment 2021: The Junagadh District Sahakari Bank Ltd has Recently Invites Application For the 46 Deputy Manager And Senior Officer Recruitment 2021, Eligible Candidates Send Their Application before 20.12.2021, For More Detail Read about The Junagadh District Sahakari Bank Ltd Recruitment 2021 given below article.
Join the LinkedIn community and find the right connections to lead you to the right career. Build your community through groups of any interest or connect with business professionals, all leading you to find the best next career for you.
Build a profile highlighting your professional work experience and highlight your successes, skills and your network. Filter through millions of job vacancies and work recommendations to find the right positions and career for you, or get referrals from your connections.
Professional social networking is made easy by connecting with other professionals. Use LinkedIn to ask your business contacts for referrals, share posts and converse with fellow professionals to boost your odds of getting hired in your ideal place of work. LinkedIn finds job vacancies for the widest range of fields, including recommendations for jobs where we think you'll be a fit.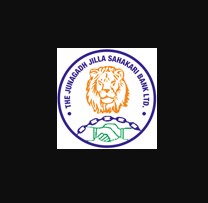 Find a job and easily apply with your resume, CV or professional profile in just a few taps. Use your LinkedIn profile as your resume or CV when you search, find and apply for jobs. LinkedIn will let you know when jobs or careers you may be interested in open up.
Junagadh District Sahakari Bank Recruitment 2021
Post: Deputy Manager & Senior Officer
Total Post: 46
Job Location: Junagadh, Gujarat
Education Qualification: Read Advertisement.
How To Apply:
Fulfilling the criteria as per the notification or the Above Details can apply in the enclosed prescribed format and send a copy of their bio-data, recent passport size photo, educational qualification, certificate of experience, And all Necessary Documents with the application Through Email OR Register Ad / Speed Post.
Email: hr.jjsb@ethosindia.com
Address: Ethos H.R Management & Projects Pvt. LTD, 101/102, Ornet Arcade, Opp. Auda Garden, Near Simandhar Jain Temple, Reliance Fresh, Bodakdev, Ahmedabad – 380054.
Job Advertisement: Click Here
Last Date: 20-12-2021
👉 હાલમાં શરુ તમામ ભરતી જોવા અહી ક્લિક કરો
Important: Please always Check and Confirm the above details with the official website and Advertisement / Notification.
Take the first steps in finding exactly what you need. Connect, grow and build yourself and your community by making valuable connections, across any industry.